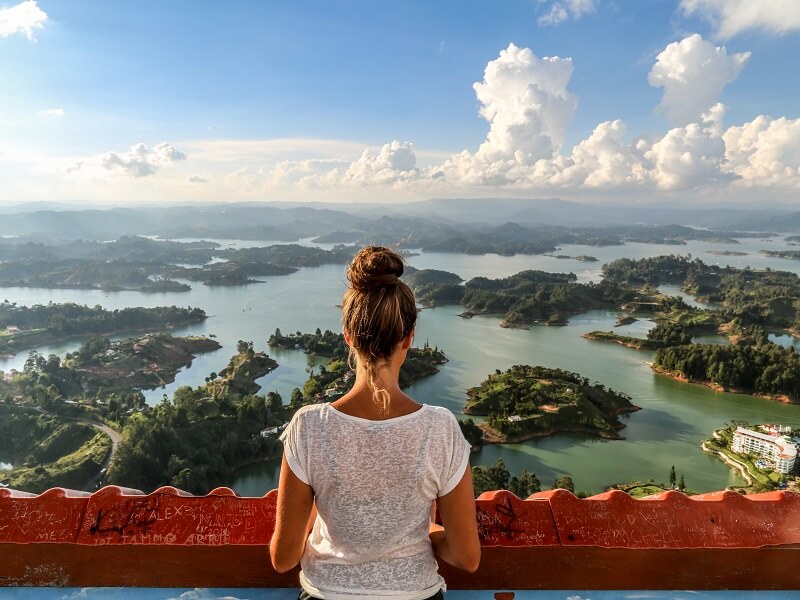 A couple of years ago the important tourist guide Rough Guides recommended doing adventure tourism in Colombia. Our country ranked second in this ranking following Nepal, being the only Latin American territory suggested, and not for little, if we take into account that Colombia's natural wealth is unique in the world and knowing it is an unforgettable experience.
It is possible that foreigners and locals do not know several alternatives that we have for adventure tourism in Colombia. If you are one of those who have the heart of an explorer, free soul and you like strong emotions, adrenaline and also know the natural wonders, then pay attention to what we have to tell you in this opportunity.
YOU MAY BE INTERESTED: Hot Springs in Colombia
With the help of Colombia Travel, we discovered several places that you will like very much; there are alternatives such as climbing mountains, walking, cycling, horseback riding, following the current of the rivers, climbing snow-capped peaks, diving in the sea, among others. Everything so that your body and mind are liberated, you leave the routine and enjoy the beauty of our country.
NOT TO BE MISSED FOR ADVENTURE TOURISM IN COLOMBIA
The list of the most exciting plans of adventure tourism in Colombia is great, the diversity of landscapes that includes rivers, valleys, mountains, beaches, deserts, snow and jungles, is a great attraction to enjoy nature in a different way. The climate is also very helpful, we don't have icy winters, which makes possible outdoor programs most of the year throughout the country.
You can't miss doing adventure tourism in Colombia through water, land and air.
There are for all tastes, for example imagine flying through incredible landscapes that offers our geography in balloon, paragliding or hang gliding, or perhaps diving in crystal clear waters, rafting or canoeing, or kayaking in large rivers, perhaps walking and exploring beautiful landscapes. Check out these must-see ideas for your list: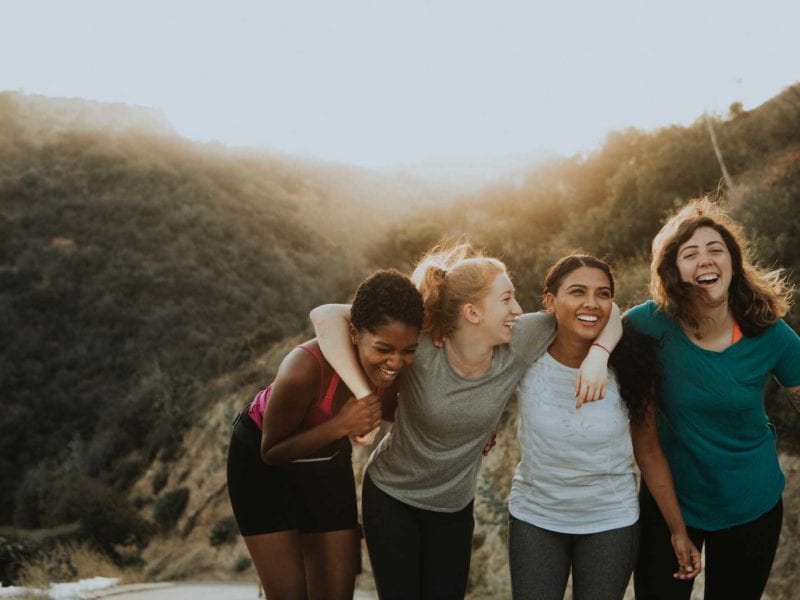 YOU MAY BE INTERESTED: Glamping in Colombia: an experience you have to live
Ibagué: In Flanders or Melgar, near the city, you can fly in ultralight planes and parachute from the small plane. You will love to see the most beautiful landscapes of Tolima from the air.
San Gil: On the way to Bucaramanga, an hour's drive from San Gil, you can find Chicamocha National Park (Panachi) and you have the option of riding a cable car or a cable car that measures 6.3 km and crosses the entire Chicamocha River canyon.
Armenia: Imagine feeling like you're flying in a native forest, canopying in Los Caracolíes; in the department of Quindío, between Armenia and Montenegro, about an hour and a half south of Cartago you can travel about 2 km sliding between cables attached to trees.
Chocó: Enjoy all the riches of the sea with dives between five and twenty meters deep in these waters of the Colombian Pacific. Some waters for beginners can be Cotudo and La Piedra del Norte, for the more experienced go to Bahía Solano or the shipwreck of the National Navy ship ARC Sebastián de Belalcázar, are the best option.
Montería: Visiting the Zenú ecopark in Montelíbano is a great option to go for a ride in small boats and enjoy sport fishing in the lake. It is less than 120 km from Montería and you can also practice non-motorized nautical sports; if you wish there is the possibility of camping and discovering ecological trails.
Paipa: In Lake Sochagota it is possible to practice sports such as water skiing, kayaking and canoeing; visitors can go for boat rides, pedal boats and jetski. If you wish, you can rest in the hot springs you find there and relax with mud massages.
Monguí: The department of Boyacá may surprise you. Visit the Páramo de Ocetá, a beautiful natural refuge among frailejones, mosses and plants, to which you arrive after a 3-hour walk. In the ascent you will find "lost city", some rocky formations of 15 meters high. You can also see springs, waterfalls and animals such as condors and deer.
Zipaquirá: Close to Bogota, about forty minutes northeast of Zipaquirá by road, you will find Suesca, its famous Suesca Rocks and with it, the thrill of climbing. Many of the best climbers in Colombia who have conquered summits such as Everest are prepared here. You can take climbing courses taught by expert guides or enjoy rocks and mountains with great caution.
Pasto: 3 hours from the capital of Nariño, traveling by road, you find the Chiles volcano on the border between Colombia and Ecuador. It is ideal for climbers and mountaineers because it integrates the entire volcanic corridor. Its height is 4,748 meters above sea level and you can observe the birth of natural waters that originate rivers, streams, lagoons and hot springs.