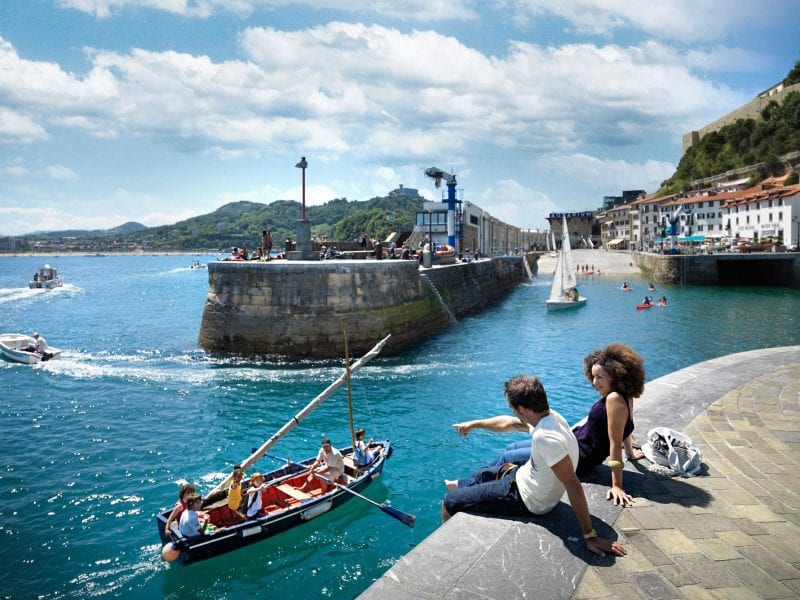 Ecotourism promotes respect and care for the destinations we visit. But what exactly does this type of tourism consist of? Where did it come from and how is it different from other forms of travel? Where can it be practiced in Spain?
Ecotourism, a responsible journey
Before going into the details we must define well what we are talking about when we refer to ecotourism.
We see therefore that it is a type of trip that mixes conservation (of the natural ecosystems we visit, but also of the economy of the area) and an educational part that helps us to raise awareness and know the place better.
We are also talking about an alternative tourism model to the more massive tourism and therefore prioritizes the sustainability and preservation of the places where it takes place.
Origin of ecotourism
In this way it is important to know that ecotourism has always been linked to sustainable development. In other words, a more humane form of socio-economic development that is less harmful to nature.
In fact, the birth of this type of tourism during the 1990s was closely linked to this concept. As was made clear in 2002 at the First World Ecotourism Summit held in Quebec (Canada). A meeting that served to lay the foundations of ecotourism (or ecotourism) modern in relation to its planning and development across the planet.
In this summit a series of common characteristics to this phenomenon were fixed, which must be added to the principles of ecotourism previously commented:
Its organization by specialized companies and aimed at small groups of visitors.
The use of local companies and suppliers to meet the demands of this activity.
The reduction or prevention of any negative impact on the rural environment where it is practiced.
Contributing to specialized ecotourism areas generating an economic benefit for the communities and the public and private entities that act as hosts. There are also employment and income alternatives for the local population.
Work to raise awareness of the natural and cultural assets of the area, both among foreign tourists and local inhabitants.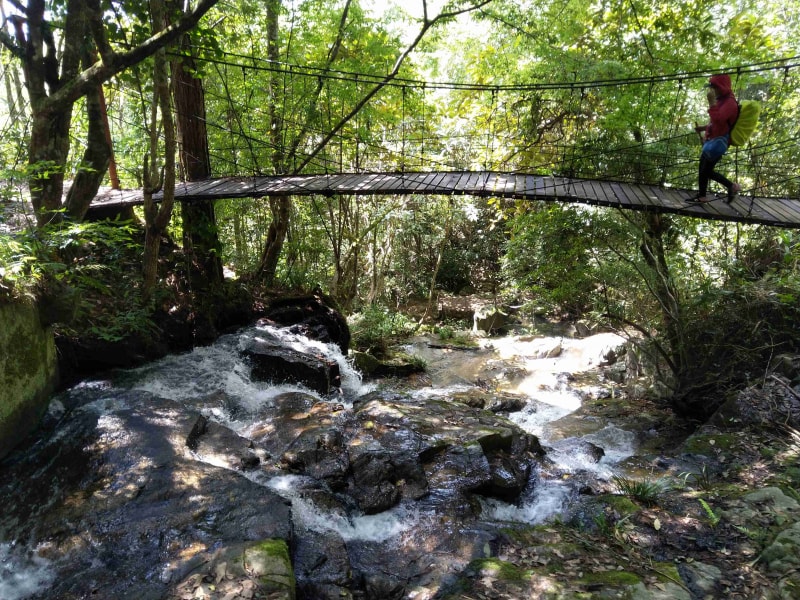 Difference between ecotourism and rural tourism
Therefore, as we have seen, a fundamental difference between ecotourism and other forms of tourism is the relationship established between the visitors and the destination itself.
To understand this we can think for example of its differences with a concept such as rural tourism. Which consists of traveling, in generic terms, to towns or natural areas far from the cities. In an experience that can integrate (or not) the principles of ecotourism: conservation of ecosystems, support for the local economy, awareness, etc..
In this way it is necessary to be aware that, sometimes, practices that do not really follow these values are sold as ecotourism. We are referring to forms of light ecotourism or even greenwashing, a device that uses all ecotourism marketing to attract visitors to destinations that are not.
Ecotourism in Spain
Over the last two decades, Spain has become one of the world's leading ecotourism destinations. Thanks to the large number of protected natural areas and the good work of many communities, our country has multiple destinations to know and enjoy nature, always from a sustainable point of view.
The official website of the Spanish Institute of Tourism offers detailed information on several unique ecotourism destinations – take note of these ideal places for your next holiday!
Garajonay (La Gomera)
The Garajonay Natural Park in the Canary Islands contains an ecosystem unique in the world: a huge laurel forest, a relic of the subtropical forests that covered the Mediterranean area during the Tertiary era several million years ago.
Today this environment, home to numerous exotic species, has a tourist structure that guarantees the protection of the island's unique natural ecosystem.
Las Batuecas – Sierra de Francia (Salamanca)
To the south of the province of Salamanca is this natural park, relatively unknown to the general public, but has the accreditation of the European Charter for Sustainable Tourism.
This protected area has several itineraries that run through the delicate native forests of the area and nearby towns. There are also several lodgings for conscious tourism.
Sierra Nevada National Park (Granada – Almería)
This natural park, best known for its impressive ski resort, allows the practice of numerous hiking and mountaineering activities, all within a model of sustainable tourism internationally recognized.
It was declared a Biosphere Reserve by UNESCO in 1986. A magical place that includes up to fifteen peaks above 3000 meters, the highest mountain range in the Iberian Peninsula.
Somiedo Natural Park (Asturias)
In the heart of Asturias is another of the reference destinations for ecotourism in Spain. Somiedo is a natural park full of forests typical of the Cantabrian Mountains, where oak, beech and birch trees abound.
The area, perfect for hiking, offers multiple activities to do with children, as well as the possibility of getting close to the best known animal of this ecosystem: the brown bear.